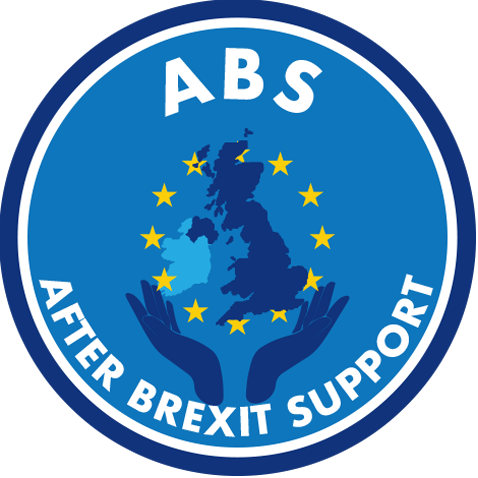 © 2018 After Brexit Support. All Rights Reserved.



Bankers


Lloyds Bank




Address

:
15 Blackheath Village
Blackheath
London


United Kingdom


Postal Code: SE3 9LH


Phone

: 0845 3 000 000 or 0345 3000000


From outside the UK

: +44 (0) 1539 736626


fax:

0161 2369452
Intellectual property
Unless otherwise stated, the copyright, trademarks, design rights, and all other intellectual property rights (whether registered or unregistered) in this website and the material published on it are owned or licensed by After Brexit Support.
You may not download, reproduce, store in a retrieval system or transmit by any means any parts of this site (including documents, images, audio or videos) for any purpose other than for personal, non-commercial use, without our prior written consent.

Disclaimer
Although After Brexit Support takes all reasonable care in preparing and checking the content of this website, it does not guarantee the accuracy or completeness of any information contained on or provided in connection with this website.
After Brexit Support shall not be responsible for any loss or damage caused, directly or indirectly, by your use of this website or the information contained on this website.
After Brexit Support does not guarantee that the functions contained in this website will be uninterrupted or error free, that defects will be corrected, or that this website or the server on which it runs are free of viruses or bugs.
Links to third party websites do not amount to an endorsement of such websites or the material contained therein by After Brexit Support.
Links from this website are provided as an information service only, and After Brexit Support takes no responsibility for the content of external websites.

Privacy and data protection
After Brexit Support is committed to protecting the privacy of people who visit this website.

Other information
1. The website offers various services including membership, advertising, business events in and outside of United Kingdom.
2. The copyright in the material contained in this website and any trademarks and brands included in that material belongs to After Brexit Support or our licensors.
3. ABS will attempt to ensure that the information available on the portal is, at all reasonable times, accurate. However, we will not be held liable for any errors or omissions.
4. ABS will use all reasonable endeavours to correct errors and omissions as quickly as practicable after becoming aware or being notified of the same.
5. All our website content, including the published business offers can not be used, can not be copied or distributed in any form without our written permission.
6. All drawings, descriptive matter and specifications of the Goods and/or Services on the portal are for the sole purpose of giving an approximate description of the Goods and/or Services. We may also change, discontinue or suspend any aspect of the portal, including the availability of any features, information, database or content or restrict access to parts or all of the portal without notice or liability.
7. All personal data of the Clients provided in the course of the registration process are stored with the use of any and all precautions in order to prevent their access by third parties. The Website applies proper technical and organisational measures ensuring protection of such data.
8. Placement of an order on the Website by the Client constitutes an authorisation to process personal data necessary for the performance and settlement of the services provided by the Website (purchase, dispatch and settlements), acceptance of the Regulations and this Privacy Policy.
9.The Website represents that it does not make available or sell personal data of the Website's Clients to third parties without the consent of the Clients themselves.
10. The Website enables the Clients to update their personal data.
11. The Website reserves the right to keep Client's personal data in the following cases:
a). if the Client fails to pay all the amounts due to the Website, by the time the same are paid;
b). if the Client breaches the provisions of the Regulations or applicable legal regulations, by the time the circumstances of the breach are explained and the rules of liability are specified.
12. Personal data provided by the Client in the process of placing an order are used in order to:
- perform settlements;
- for newsletter;
- send the Client information and commercial materials;
- provide a Service;
- contact the Client within the scope of the services provided by the Website;
13. The Clients in the meaning of these Regulations are natural persons who are over 18 years old and who have full capacity to perform acts in law as well as legal persons and entities with legal capacity. 14. Website may use cookie files in order to collect information in regards to your computer. Every computer and Internet browser has the ability to block cookies. The cookies do not include personal information. These cookies are designed to help us to collect statistical information gathered in order to improve our site's services and marketing strategies.
14. Website may use Google Analytics and Google AdWords cookies for statistical purposes in order to improve our marketing strategies. No personal information is processed by using Google cookies. For more information about Google's privacy policy and use of Google cookies, please visit http://www.google.com/intl/en/privacy.
15. Third parties, including Google, may use cookies to display advertisements based on previous visits on our website. You may elect to block it without blocking the use of cookies entirely. For more information please visit http://www.google.com/privacy/ads.
16.The Website has the right to change the Privacy Policy any time. Changes will be effective as of the date of publication of the new version of the Privacy Policy Privacy Policy.
17. This Privacy Policy becomes effective as of the date of its publication.


Shop and support Service


Orders may be placed 24 hours a day via the system of purchase of services constituting an integral part of the Website.

'ABS' Disclosure and Barring Service Policy
1. Scope and Purpose
1.1 The Disclosure and Barring Service (DBS) has been established under the Protection of Freedoms Act 2012 and merges functions previously carried out by the Criminal Records Bureau (CRB) and Independent Safeguarding Authority (ISA).
1.2 This document outlines ABS policy on the use of criminal record checks and recruitment of staff or volunteers with criminal convictions or those who are barred from working with vulnerable groups.
1.3 This policy applies to all staff and volunteers and will be made available (see section 5) to applicants at the outset of the recruitment process where a DBS request for disclosure of their criminal record will be required as part of the application process.
1.4 This policy refers to vulnerable groups including children.
A child is anybody under the age of 18.
This policy does not include vulnerable adults.
2. Disclosure of criminal convictions
2.1 It is the organization's policy to require applicants to disclose any 'unspent' criminal convictions as part of their application. Under the Rehabilitation of Offenders Act 1974 ex-offenders are not required to disclose to prospective employers, convictions defined as 'spent' under the Act. However certain posts, particularly those working with vulnerable groups, in positions of trust or sensitive areas are exempt from these provisions and in these cases all convictions must be declared and DBS clearance obtained prior to starting employment.
2.2 ABS will not discriminate unfairly against applicants with a criminal record. Having a criminal record will not necessarily ban an applicant from working for ABS; the nature of a disclosed conviction and its relevance to the post in question will be considered. This is with the exception of: a person who has unspent convictions for violence, assault or damage to property, which are likely to be incompatible with working for ABS; a person who is barred from working with vulnerable groups. It is a criminal offence to employ a person in a 'regulated position' (see section 4) where they have been barred from working with vulnerable groups.
2.3 Where a conviction has been disclosed in an individual's application for a post at ABS, a discussion will take place at the end of the interview regarding the offence and its relevance to the position. Failure to reveal information relating to unspent convictions will lead to withdrawal of an offer of employment, or termination of employment.
2.4 All staff are required to disclose criminal convictions acquired during employment or volunteering at the organisation which may be relevant to their position or that related to violence, assault or damage to property. Disclosure is to be made confidentially to the Head Coach who will consider the effect of the offence on the employee's or volunteer's post. Examples of convictions relevant to positions include a driving offence for a driver position, theft or fraud for a finance position and convictions relating to vulnerable groups if working in regulated activity.
3. Disclosure and Barring Service
3.1 After Brexit Support complies with the DBS code of practice including the secure storage, handling, use, retention & disposal of DBS disclosures and disclosure information and with its obligations under the Data Protection Act.
3.2 Storage and Access. DBS disclosure information will not be stored on an employee/volunteer's personnel file. After checking the disclosure certificate, ABS Verification Officer will return the certificate to the employee/volunteer. The Verification Officer will maintain a table of details (name, position, certificate serial number and certificate issue and expiry dates, names of who have seen the certificate (ie Secretary/Head/Officer)). A record will be maintained of all those to whom disclosure information has been revealed as it is a criminal offence to pass this information to anyone who is not entitled to receive it. ABS will not store any certificates.
3.3 Usage. DBS disclosure information will only be used for the specific purpose for which it was requested and for which the applicant's full consent will have been obtained.
3.4 Retention. ABS will not retain DBS disclosure information other than detailed in para 3.2.
4. ABS appointments requiring a DBS disclosure
4.1 An appointee may be required to submit a standard DBS disclosure where they work in positions of trust which are defined by the Rehabilitation of Offenders Act Exceptions Order 1975.
4.2 An appointee will be required to submit an enhanced DBS disclosure request which includes a barred list check, where s/he will be working in 'regulated' activity with vulnerable groups as defined by the Safeguarding Vulnerable Groups Act 2006.
5. Process
5.1 If After Brexit Support considers that a position meets the regulated activity definition and requires a DBS check they must ensure applicants are aware that a DBS disclosure is required as part of the application process and arrange for a DBS check at the appropriate stage.
5.2 When submitting an advert for a position, the organization should indicate that the post requires DBS disclosure. The advert will contain a statement to this effect and ABS must ensure that the advert's further particulars reflects this and includes a link to this policy.
5.3 When an appointee has been selected the organisation must indicate that the appointment is subject to DBS clearance and the written offer will be issued with a clause to this effect.
5.4 ABS may accept portability of DBS checks, which individuals may have from previous employers, as proof of satisfactory clearance when: • the disclosure is at the correct level i.e. Standard / Enhanced / Enhanced + Barred list , • free from any offences that would prevent them being employed by ABS, • and the individual has subscribed to the update service, which states that there is no change to the certificate.
5.5 ABS will request a DBS as soon as the offer is made to the individual. The organisation's designated DBS Verification Officer will conduct all DBS administration. DBS application can be completed online or on hard-copy application form. For organisation personnel the DBS will be applied for through the online company, Complete Background Screening. All online applications will be set up by the DBS Verification Officer, who will also conduct the necessary identity checks once the applicant has completed the form (see Appendix A). The Home Office has revised identity-checking guidelines and there may be a requirement to use an external ID validation service. Members of the transgender community may contact the DBS for a sensitive check, which does not reveal their gender identity history. All subjects of a DBS disclosure request will be made aware of the DBS Code of Practice (see Appendix B)
5.6 From 17 June 2013, DBS will no longer issue disclosure certificates to employers.
5.7 The DBS have now launched their Update Service, which means ABS can accept certificates and checks made through other jobs and roles. If the applicant received their certificate after 17th June 2013 and signed up to the Update Service within 14 days of the issue date, BG can check their status online, provided that the same type and level of check that BG require is fulfilled. This means the applicant may never have to complete another application again. The Update Service costs £13 per year, or free for volunteers, payable directly to the DBS.For more information or to sign up to the Update Service visit www.gov.uk/dbs-update-service If the applicant has already joined the Update Service and wishes ABS to access their details, a consent form must be signed and dated and returned along with the original DBS certificate to ABS Membership Services. BG will then update their records and return the certificate to the applicant by recorded delivery.
Documents the applicant must provide
The Criminal Records Bureau (CRB) and the Independent Safeguarding Authority (ISA) have merged into the Disclosure and Barring Service (DBS). CRB checks are now called DBS checks. The person going through a DBS check (the 'applicant') - must give their employer original documents proving their identity. The required documents will depend on the route the application takes. The applicant must try to provide documents from Route 1 first.
Route 1 The applicant must be able to show: • 1 document from Group 1 (Appendix A) • 2 further documents from either Group 1, or Group 2a or 2b (Appendix A) At least 1 of the documents must show the applicant's current address.
Route 2 If the applicant doesn't have any of the documents in Group 1, then they must be able to show: • 1 document from Group 2a • 2 further documents from either Group 2a or 2b At least 1 of the documents must show the applicant's current address. The organization (BG) conducting their ID check must then also use an appropriate external ID validation service to check the application. Route 3 Route 3 can only be used if it hasn't been possible to process the application through Routes 1 or 2.
For Route 3, the applicant must be able to show: • a birth certificate issued after the time of birth (UK and Channel Islands) • 1 document from Group 2a • 3 further documents from Group 2a or 2b At least 1 of the documents must show the applicant's current address. If the applicant can't provide these documents they may need to be fingerprinted. Continuation sheets You can download a DBS continuation sheet from https://www.gov.uk/government/publications/dbs-continuation-sheet for additional information you can't fit on your DBS application form. Appendix A Group 1: Primary identity documents Document Notes Passport Any current and valid passport Biometric residence permit UK Current driving licence – photo card with counterpart UK/Isle of Man/Channel Islands (full or provisional) Birth certificate - issued at time of birth UK and Channel Islands – including those issued by UK authorities overseas, eg embassies, High Commissions and HM Forces Group 2a: Trusted government documents Document Notes Current driving licence – old-style paper version UK Current photo driving licence Non-UK licences must be valid for up to 12 months from the date the applicant entered the UK Birth certificate – issued after time of birth UK and Channel Islands Marriage/civil partnership certificate UK and Channel Islands Adoption certificate UK and Channel Islands HM Forces ID card UK Firearms licence UK, Channel Islands and Isle of Man Group 2b: Financial and social history documents Document Notes Issue date and validity Mortgage statement UK or EEA Issued in last 12 months Bank or building society statement UK and Channel Islands or EEA Issued in last 3 months Bank or building society account opening confirmation letter UK Issued in last 3 months Credit card statement UK or EEA Issued in last 3 months Financial statement, eg pension or endowment UK Issued in last 12 months P45 or P60 statement UK and Channel Islands Issued in last 12 months Council Tax statement UK and Channel Islands Issued in last 12 months Work permit or visa UK Valid up to expiry date Letter of sponsorship from future employment provider Non-UK or non-EEA only - valid only for applicants residing outside of the UK at time of application Must still be valid Utility bill UK – not mobile telephone bill Issued in last 3 months Benefit statement, eg Child Benefit, Pension UK Issued in last 3 months Central or local government, government agency, or local council document giving entitlement, eg from the Department for Work and Pensions, the Employment Service, HMRC UK and Channel Islands Issued in last 3 months EU National ID card - Must still be valid Cards carrying the PASS accreditation logo UK and Channel Islands Must still be valid Letter from head teacher or college principal UK - for 16 to 19 year olds in full time education - only used in exceptional circumstances if other documents cannot be provided Must still be valid. Appendix B Code of practice for registered persons and other recipients of disclosure information through the Disclosure and Barring Service (DBS) checking service. Please note: Although the code of practice document, which is published under section 122(2) of the Police Act 1997, has not been rebranded with the DBS logo or new terminology, an organization who receives certificate information from the DBS should still comply with the obligations set out in the document. There are some minor terminology inconsistencies in the glossary which is now outdated due to the introduction of the Protection Of Freedoms Act 2012. Please see the latest DBS glossary for the most up to date descriptions of terms. https://www.gov.uk/government/publications/dbs-code-of-practice (November 2013). CODE OF PRACTICE INTRODUCTION This Code is established under section 122 of Part V Police Act 1997 and determines the obligations which govern initial and ongoing registration of Registered Bodies with the Criminal Records Bureau (CRB). The Code applies to all Registered Bodies and Umbrella Bodies, hereon referred to as Registered Bodies, and their clients. The Code also applies to applications for, and handling of, both Standard and Enhanced Disclosures. The obligations within this Code are determined by Part V Police Act 1997 and in particular the Police Act 1997 (Criminal Records) (Registration) Regulations 2006. These provisions determine the legal requirements upon persons seeking to register and maintain their registration with the CRB as Registered Bodies. They address the way in which the CRB will ensure that: • Organisations are assessed as suitable to receive sensitive Disclosure information • Organisations do not breach the spirit and requirements of the Rehabilitation of Offenders Act 1974 (Exceptions) Order 1975 by submitting ineligible Disclosure Applications • Registered Bodies correctly verify the identity of Disclosure applicants to ensure the integrity of all Disclosures issued by the CRB • Sensitive and personal data contained within the Disclosure is correctly managed and used by Registered Bodies • The efficiency of the Disclosure Service is maintained by the timely payment of fees and the accuracy of Disclosure Application data • Registered Bodies treat their applicants fairly when considering sensitive Disclosure information • Registered Bodies who fail to comply with the obligations within this Code may be suspended or de-registered in order to maintain the overall integrity of the Disclosure Service The CRB takes seriously its statutory duties relevant to the rehabilitation of offenders, data protection and human rights legislation. It will therefore seek to ensure strict compliance with the Code through the full range of CRB assurance management processes. This Code applies to all Disclosure information that is information contained within the Disclosure including information provided under the Independent Safeguarding Authority (ISA) scheme when introduced as well as information provided under separate cover.
THE OBLIGATIONS 1 REGISTRATION Registered Bodies must: 1. Provide sufficient information to the CRB to allow registration to proceed. This includes information on the organisation's status, the suitability of proposed counter signatories and the purposes for which registration is requested 2. Demonstrate that they are likely to countersign and submit applications for relevant positions and employment 3. Demonstrate that they are likely to submit the minimum annual number of Disclosure applications determined by the CRB 4. Provide up-to-date information to the CRB as required in respect of the registration information and counter signatories 5. Provide information on their organisation and nominated Lead and counter signatories as and when required by the CRB to determine suitability for initial and ongoing registration with the CRB 6. Give access to CRB officials to official premises, data and documentation as and when reasonably required by the CRB to determine suitability for ongoing registration 7. Submit Registration and Disclosure applications in the prescribed format 8. Ensure that Disclosure applications are completed accurately and that all mandatory data fields are completed in full 9. Ensure that any electronic application system complies with CRB specifications as stipulated 2. IDENTITY VERIFICATION Registered Bodies must: 1. Accurately and comprehensively verify the identity of the applicant prior to the submission of a Disclosure application 2. Ensure that any person undertaking identity verification checks on their behalf is suitable and trained accordingly 3. MANAGEMENT AND USE OF DISCLOSURE INFORMATION Registered Bodies must: 1. Have a written policy on the secure handling of Disclosure information which, in the case of Umbrella Bodies, should be made available to their clients 2. Store Disclosure information securely 3. Retain Disclosure information, its content or any representation of the same in any format for no longer than is necessary and for a maximum of six months following the recruitment decision unless a dispute is raised or, in exceptional circumstances, where CRB agreement is secured 4. Ensure that no reproductions of the Disclosure or its content are made, including photocopies or scanned images, unless with the prior agreement of the CRB or as a result of a stipulated requirement relating to the e-channel service 5. Only share Disclosure information with relevant persons in the course of their specific duties relevant to recruitment and vetting processes 6. Dispose of Disclosure information in a secure manner 7. Ensure that Additional Information, including information as to its existence, is not revealed to the Disclosure applicant and is disposed of in the appropriate manner and at the appropriate time 8. Ensure that they comply with CRB guidance on the portability of Disclosures and their contents 4. SUITABILITY POLICY Registered Bodies must: 1. Have a written policy on the suitability of ex-offenders that is available upon request to potential applicants and which, in the case of Umbrella Bodies, should be made available to their clients 2. Ensure that all applicants for relevant positions or employment are notified in advance of the requirement for a Disclosure 3. Notify all potential applicants of the potential effect of a criminal record history on the recruitment and selection process and any recruitment decision 4. Discuss the content of the Disclosure with the applicant before withdrawing any offer of employment 5. Provide a copy of the CRB Code of Practice to the applicant upon request 5. PAYMENT AND FEES Registered Bodies must: 1. Pay the prescribed registration fee before registration may proceed 2. Pay countersignatory fees within the prescribed period 3. Pay all subsequent Disclosure fees within the prescribed period 4. Pay all fees related to Disclosure applications submitted after any decision by the CRB to suspend registration or deregister the organisation 5. Publish all fees associated with Disclosure applications in relevant documentation 6. Notify the CRB in writing of any change to the fees associated with Disclosure applications 6. ELIGIBILITY Registered Bodies must: 1. Use all reasonable endeavours to ensure that they only submit Disclosure applications in accordance with the Disclosure eligibility criteria for relevant positions or employment 2. Correctly apply the CRB definition of a volunteer to assert eligibility for free-of-charge Disclosures 7. ASSURANCE AND COMPLIANCE Registered Bodies and their clients must co-operate in full with the CRB Registration Management Team enquiries, audits and investigations in seeking to: 1. Determine eligibility for initial registration with the Disclosure Service in accordance with the prescribed processes and criteria 2. Ensure ongoing compliance of Registered Bodies with the obligations under this Code by undertaking assurance audits on a regular basis in accordance with the prescribed processes and criteria 3. Implement the suspension or de-registration of a Registered Body where non-compliance is established in accordance with the prescribed de-registration processes and criteria 8. OFFENCES Registered Bodies must note that it is an offence to: 1. Disclose information contained within a Disclosure to any person who is not a member, officer or employee of the Registered Body or, in the case of Umbrella Bodies, their client unless a relevant legal exception applies 2. Disclose information to any member, officer or employee where it is not related to that employee's duties 3. Knowingly make a false statement for the purpose of obtaining, or enabling another person to obtain, a Disclosure Persons guilty of such offences are liable to deregistration, imprisonment or a fine unless a relevant exception applies as outlined in CRB Guidance. GUIDANCE Each of the obligations of this Code is supplemented by detailed Guidance available on the CRB website at www.crb.gov.uk. This Guidance will be updated on a continual basis to ensure that it reflects the reality of CRB operations and the needs of Registered Bodies. Significant changes to the Guidance will be notified to Registered Bodies as required.
FUTURE DEVELOPMENTS The CRB anticipates significant developments in its service delivery within the coming three year period. These will include: The establishment by the Department of Children, Schools and Families of the Independent Safeguarding Authority which will allow for the continual monitoring of persons suitability to work within the children and vulnerable adults sectors The development of e-delivery channels for access to the CRB Disclosure Service, including e-applications and the extension of online tracking Both of these developments will impact on the role of Registered Bodies in regards to the format, content and secure handling of the information they receive as part, or associated with, the Disclosure Service.
CRB CODE OF PRACTICE GLOSSARY OF TERMS Additional Information (Enhanced Disclosures Only)
-In a very small number of circumstances (typically to protect the integrity of current police investigations), additional information may be sent under separate cover to the Countersignatory. Please note, the applicant's copy of the Disclosure will not refer to this information. Therefore is information must not be shared with the applicant. Where the police issue a separate letter, the Countersignatory's copy of the Enhanced Disclosure will contain the following words 'Please refer to letter sent under separate cover', printed under the 'date of issue' on the Disclosure. Approved Information (Enhanced Disclosures Only). - This is non-conviction information provided by the police from their local records. The Chief Police Officer in each force will decide what, if any, information to provide. The CRB will print this information on both the applicant's and the Countersignatory's copy. Assurance Audits - Used to determine the level of compliance of Registered Bodies focussing on Id validation and data quality. It takes the form of a self-assessment questionnaire that must be completed by Lead Signatories. Where areas of non-compliance have been identified, they are addressed in a detailed report to the Lead Signatory, and in some cases a Compliance Visit to the organisation may also take place for further examination of their internal processes. Counter-signatory - A person within a Registered Body who is registered with the CRB to countersign applications and receive the Disclosure. Criminal Records Registration Regulations 2006 - Conditions set by CRB which must be met in order to maintain registration status. Disclosure - The term that is used to describe the service provided by the CRB and the document issued to the applicant and Registered Body when a CRB check has been completed. Exceptions Order 1975 - The Exceptions Order to the Rehabilitation of Offenders Act (ROA) 1974 sets out those occupations and positions exempt from the provisions of the ROA. These are generally positions of trust, where there is a valid need to see a person's full criminal history in order to assess their suitability for a position. This information is intended as general guidance only. It must not be regarded as a definitive interpretation of the Act. Anyone requesting further guidance should seek legal advice. Enhanced Disclosure - Also referred to as an Enhanced check. These are for posts that involve a far greater degree of contact with children or vulnerable adults. In general the type of work will involve regularly caring for, supervising, training or being in sole charge of such people. Examples include a Teacher, Scout or Guide leader. Enhanced checks are also issued for certain statutory purposes such as gaming and lottery licences. This level of check involves an additional level of check to those carried out for the Standard CRB check - a check on local police records. Where local police records contain additional information that may be relevant to the post the applicant is being considered for, the Chief Officer of police may release information for inclusion in an Enhanced check. Exempted Question - An exempted question is a valid request for a person to reveal their full criminal history (including spent convictions) and is made possible by virtue of the Exceptions Order to the Rehabilitation of Offenders Act (ROA) 1974. Independent Safeguarding Authority (ISA) - The ISA have been created to help prevent unsuitable people from working with children and vulnerable adults by working in partnership with the Criminal Records Bureau (CRB), gathering relevant information on every person who wants to work or volunteer with vulnerable people Identity Verification Checks - A process that Registered Bodies undertake to check and validate the information provided by the applicant on the application form. Lead signatory - A senior figure within a Registered Body who has overall responsibility for the use of the CRB checks in their organisation. Online Tracking - Facility than can be used on the CRB website to track an application by providing the form reference number and date of birth. Part V Police Act 1997 - The piece of legislation that brought about the CRB. Personal Data - Data which relates to a living individual who can be identified from that data. (Sensitive) Data – Data which includes: • Racial or ethnic origin • Religious or other beliefs of a similar nature • Physical or mental health or condition • Sexual life • Offences ( including alleged offences) Portability - Portability refers to the re-use of a CRB Disclosure, obtained for a position in one organisation and later used for another position in another organisation. This practice is no longer endorsed by the CRB due to the risks factors involved. Registered Body - Organisations that have registered directly with the CRB to use its services. Rehabilitation of Offenders Act (ROA) 1974 - The Rehabilitation of Offenders Act (ROA) 1974 enables some criminal convictions to become 'spent', or ignored, after a 'rehabilitation period'. A rehabilitation period is a set length of time from the date of conviction. After this period, with certain exceptions, an ex-offender is not normally obliged to mention the conviction when applying for a job or obtaining insurance, or when involved in criminal or civil proceedings. Standard Disclosure - Also referred to as a Standard check. These are primarily for posts that involve working with children or vulnerable adults. Standard checks may also be issued for people entering certain professions, such as members of the legal and accountancy professions. The Standard check contains details of all convictions held on the PNC including current and 'spent' convictions as well as details of any cautions, reprimands or final warnings. If a position involves working with children, the CRB check will indicate whether information is held on three government lists of those who are banned from working with children or the vulnerable.